I was asked to plan the layout and design the graphics for the 2016 NASAD Accreditation Student Show for the BYU Department of Design. I took inspiration from the piles of student work we printed out to curate the show—to reflect the messy design process (and include the perspectives of the illustration, animation, photography and graphic design areas), I made colorful collages of snippets of student work and combined them with scraps from the lab as well as cyanotype prints I made myself. The final collages are superimposed with a variable version of the department logo.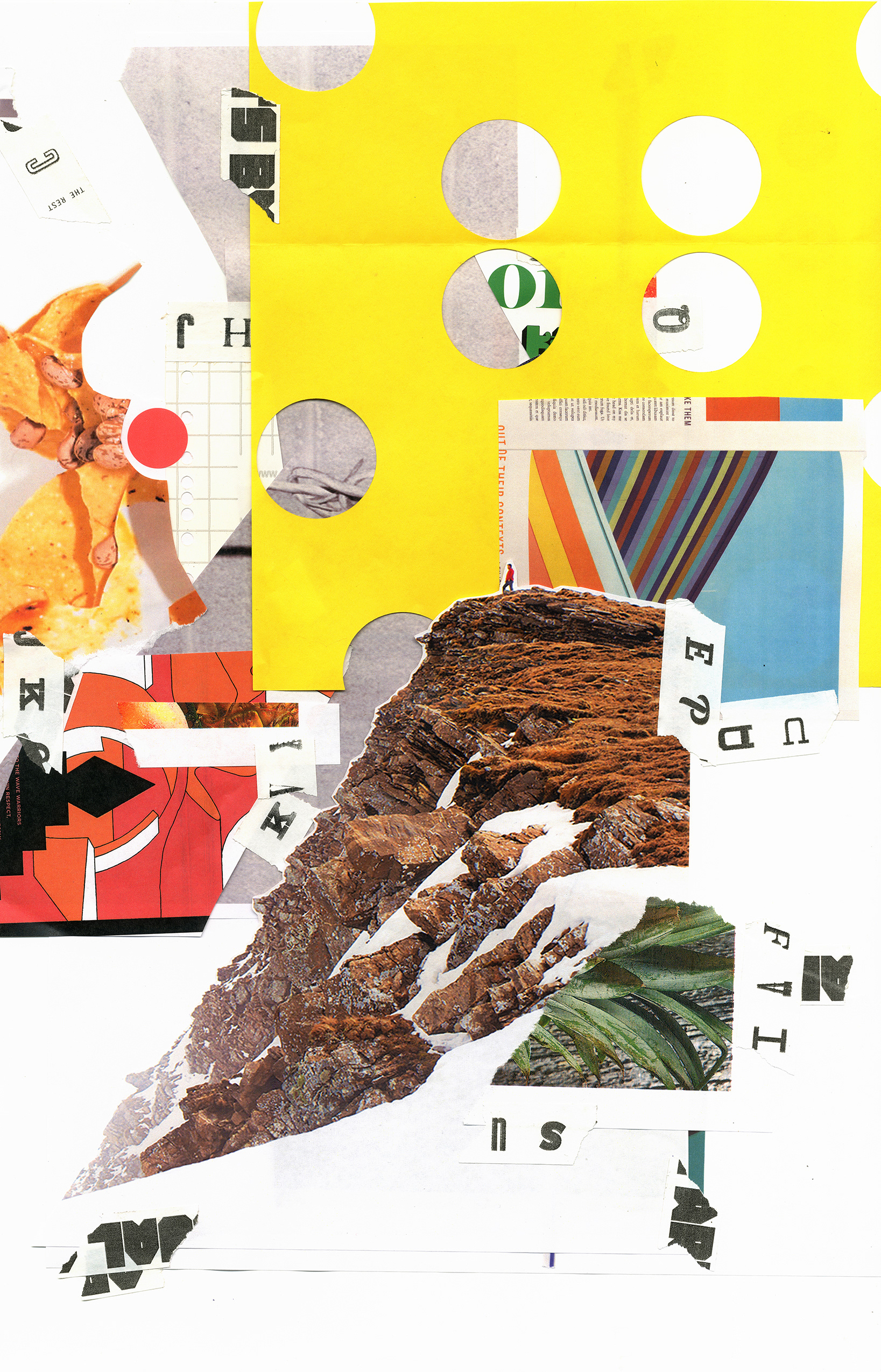 Stop-motion collage bumpers go in between reels of student work.
These three personalized sketchbooks will be presented as gifts to visiting professors.